Meet Ryan
Hi, I'm Ryan Monahan, FDN-P and Certified AIP Coach. I have a passion for uncovering hidden stressors that contribute to thyroid disease. I spent over 10 years visiting more than 40 health professionals to find answers to my chronic health complaints until being diagnosed with Hashimoto's in 2012. Since then, my mission has been to change the dialogue about chronic disease towards a holistic, functional approach while helping others restore their health to normal function.
Typically, my clients are people who have struggled with finding relief from their autoimmune symptoms. Oftentimes, they feel that they've "tried everything", and that traditional medicine hasn't served them. In my experience, there is a better way.
Let's Get Started – What Can An FDN Practitioner Help You With?

Investigate
Uncover the root causes of thyroid dysfunction with functional lab work

Restore
Restore your body's systems to normal health with personalized diet, lifestyle, and supplement recommendations

Thrive
Learn to understand what's best for your body, and remain healthy for a lifetime!
What Is Hashimoto's?
Hashimoto's Thyroiditis is an autoimmune condition in which the immune system mounts an attack on the thyroid, and is responsible for 97% of hypothyroidism cases in the U.S. While often thought of a women's disease, Hashimoto's effects an estimated 2 to 3 million men in the U.S., and that number is growing rapidly. Symptoms may include: fatigue, depression, brain fog, cold intolerance, low libido, brittle hair and nails, and more. Current research shows that while genetics may predispose us to an autoimmune disease, our epigenetics (diet and lifestyle) may have even more of an effect how the disease is expressed. Genes are not destiny!
How Can The Functional Approach Help Me?
Your body is designed to perform at 100%, and the functional approach helps to get your body firing on all cylinders. Whether you're experiencing fatigue, depression, or unexplained weight gain, the functional approach maintains that your your symptoms are not the problem, they are the result of the problem. Unfortunately, many of us spend years stuck in a cycle of trial and error in an attempt to alleviate those symptoms. Rather than wasting energy suppressing symptoms, the functional approach aims to "reverse engineer" the root cause of hidden stress in body. Learn more about how to restore your body to normal function with the guidance of a Functional Diagnostic Nutrition Practitioner.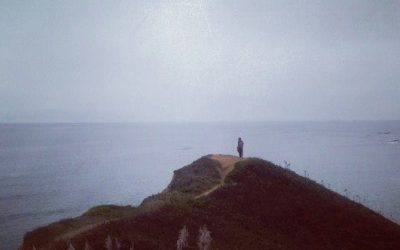 In 2015, a prospective client came to me with symptoms of tachycardia (a condition in which the heart beats over 100pm) that she believed she had inherited genetically from her father. Shortly after beginning our work together, her father passed away at the age of 63...